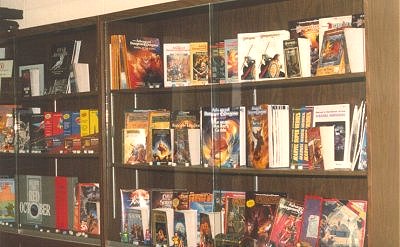 Prominent display case of TSR products.
As far as the right hand compartment is concerned, the large red-orange hardcover book on the top shelf is none other than Jeff Grubb's 1987 AD&D First Edition Manual of the Planes.
To the right of that book lie some computer games produced under license by SSI such as Pool of Radiance.
Further to the right are various Dragonlance novels and sourcebooks.
On the shelf below lie an assortment of AD&D Second Edition products such as Forgotten Realms accessories and novels, plus the Second Edition Dungeon Master's Guide and Player's Handbook.

The bottom shelf holds mainly Oriental Adventures and Greyhawk products.
The left hand compartment of the case holds non-D&D products.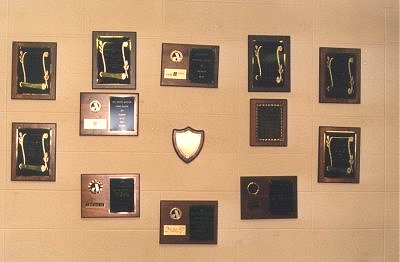 Awards won by TSR at gaming conventions.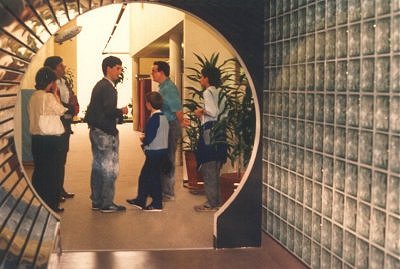 Strange nearby mirrored tunnel!