MELBOURNE: Gross Misconduct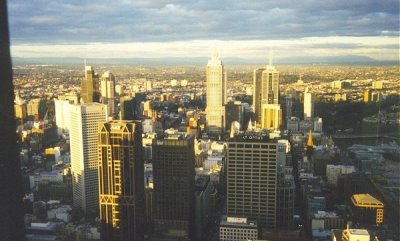 View of downtown from atop Australia's tallest office building, the Rialto Towers.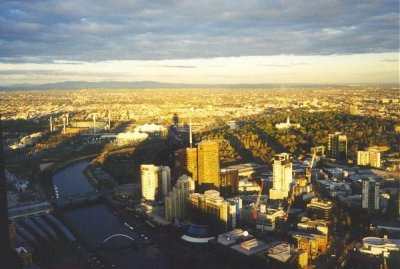 View of King's Domain parklands from the previous location.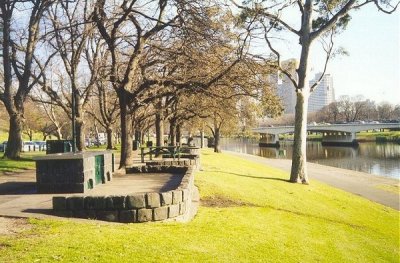 King's Domain electric barbecues on the banks of the Yarra River used near the beginning of the movie. These are now free of charge.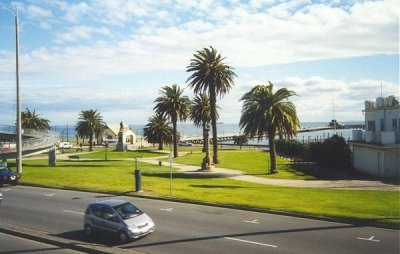 Driving past the suburban St. Kilda Pier, down palm lined streets.
Allen House at the Ormond College entrance to the University of Melbourne. Used as the home of Jennifer Carter and her father in the film.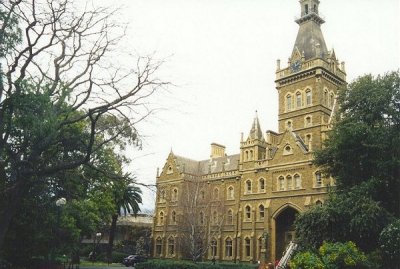 Main Ormond College residence building, next to Allen House. Used as lecture theatres in the film.
Part of the previous building.
Collins Street, downtown. Unlike in the film, the bare trees contain no lights.
The Victorian State Houses of Parliament at the edge of downtown were used as the court building's exterior.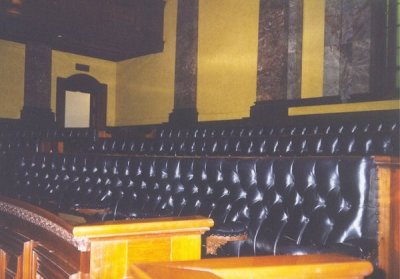 Melbourne Town Hall's main council chamber was used as the courtroom.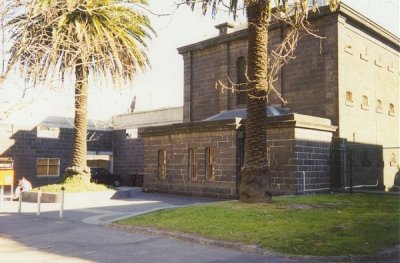 Gross Misconduct/Ned Kelly: Downtown's Old Melbourne Gaol (now a museum and tertiary education campus) where outlaw Ned Kelly was hanged in real life. Used in the films as a fully functioning jail. Also used as the location for the Ned Kelly post-premiere party!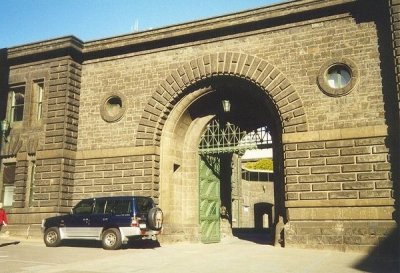 Gross Misconduct/Ned Kelly: Main gates to Old Melbourne Gaol. In both films, the main male character meets loved ones here after having been released from imprisonment.
Gross Misconduct/Ned Kelly: Current interior of part of the Gaol complex, just behind the main gates.