About
Theatre Royal
The Theatre Royal (145 Gloucester Street) in the city's centre which is twice visited by Pauline and Juliet in the Heavenly Creatures film. Now used for occasional live performances.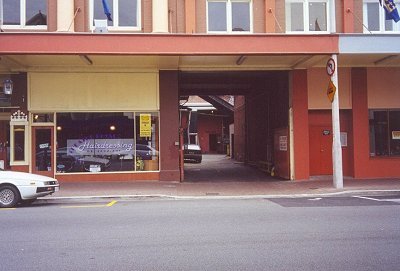 Adjacent alley way.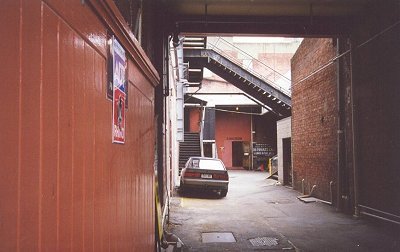 Close-up of alley way where the girls run during their Orson Welles chase.
In the earlier appearance of the Theatre, the alley's gates are shut.