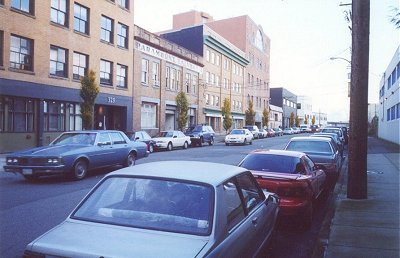 Looking down Railway Street towards Dunlevy Avenue, just across from Jane's apartment building. There is no public telephone here, quite unlike what you see in PoV.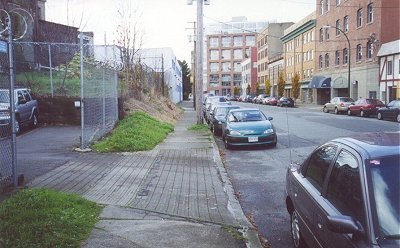 Jane walks past this patch of green grass on her way to get the morning paper in chapter 1.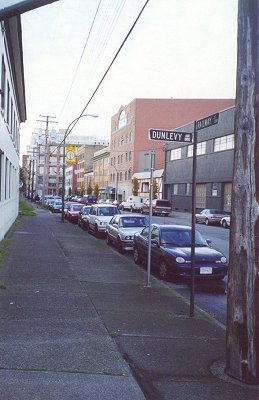 Overview of Railway Street taken from the Dunlevy Avenue intersection. Frank and Jane's apartment buildings can be seen at the very end of the street. The chapter 4 Encounter with Jane takes place next to the grey-backed traffic sign near the Dunlevy Street sign.