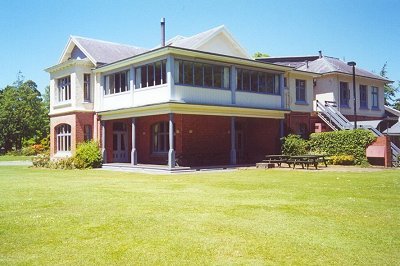 Rear of staff club. Unlike in the film, the verandah is enclosed with glass. The flat/annexe where Juliet's mother placed her lover Mr. Perry may be seen at the extreme right.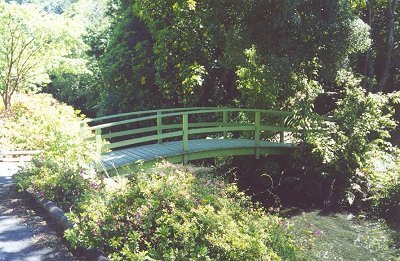 One of a few bridges in the gardens near the staff club. In the Heavenly Creatures film, Juliet is standing on this bridge when she is spotted by Pauline on her first visit to Ilam.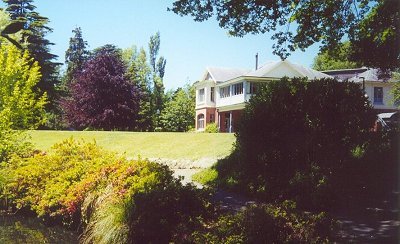 View from the above bridge.