Pictures and commentary by Los Angeles resident Eric S.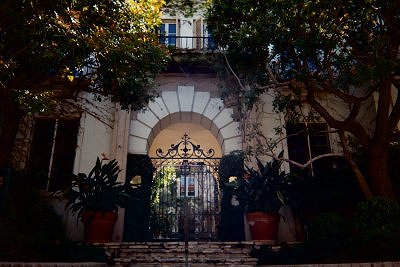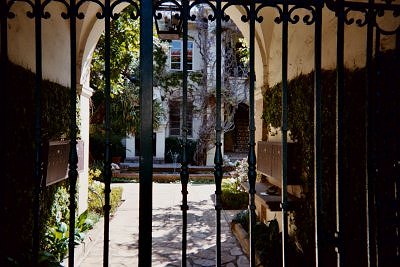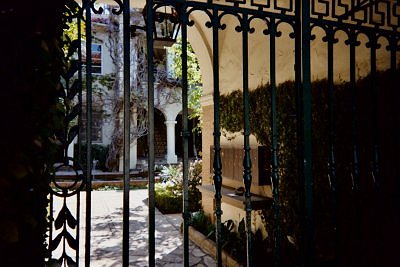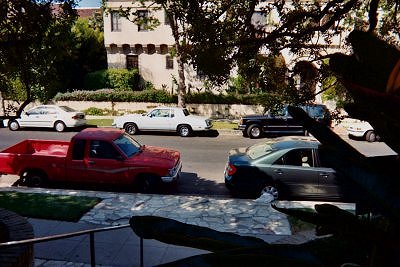 There's also a sign out front with the name of the building as well. I can't remember what it said. I found these apartments on a complete fluke. I was driving home from a friend's and pulled up Sycamore and thought "this looks like the neighborhood used for Aunt Ruth's in Mulholland Drive" and started to sort of check out the buildings on the street as I drove up it. Sure enough, it was the street and it looked exactly the way it does in the movie. Kind of unusual because most locations I've seen in person either look much smaller or much dingier then in the movie. There are so many streets like this in Los Angeles, that if I had tried to go looking for it, it could have taken weeks to find.
The neighborhood is fairly upscale as far as apartment neighborhoods go. Probably fairly high rent. The only people I saw around there were younger people moving into neighboring apartments. They seem like really nice buildings. The building itself is pretty much just a box shaped building that sits on the end of a part of North Sycamore (it's actually 490 N. Sycamore) that dead ends into another street called Rosewood. Sycamore then continues slightly east of where it ends.