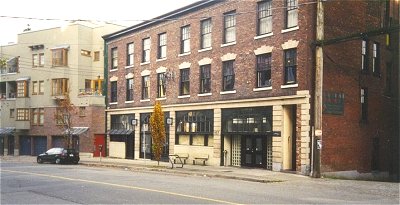 Dark brown bricks were used to construct the Alibi Room building. The building at the left with the red door can be seen in PoV. An alley runs between the Alibi Room and its neighbouring building to the right.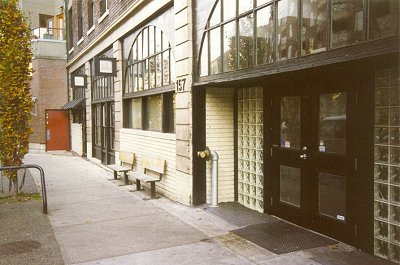 A closer view of the front exterior of the Alibi Room. The bicycle rack, seats, and front door are as seen in the movie.

To the left you can see the large window Jane sits next to in chapter 4. The stairs in the distance lead to the beginning of the Portside Park bridge at Main Street. Not much further ahead lie Frank and Jane's apartment buildings.