Locations - Jane's Apartment
Jane's Apartment home - Overview - Left side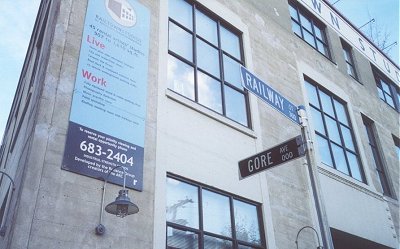 A sign on the front wall of Railtown Studios tells of the building's special features for artists (who are encouraged to take up residence there). Such facilities include: rooms for wood and metalwork, a photography darkroom, a paint workshop, and a music practice room. Additional incentives named are: superb city and waterfront views, abundant daylight in all apartments, a rooftop deck, and 25 secure underground parking stalls (whose numbers you can see near the end of chapter 6).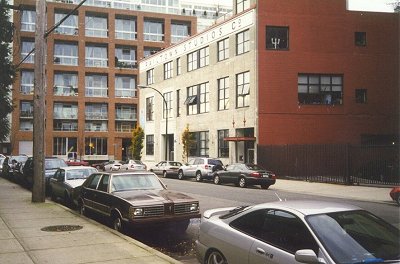 Jane's apartment building's right side is coloured red. Frank's huge apartment building looms behind Railtown Studios. This picture was taken at the location where Jane tries to telephone the police in chapter 5. No public phones exist here in reality.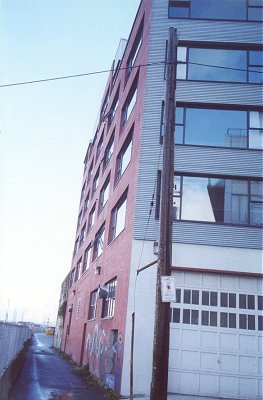 Rear of Railtown Studios. Like the right side, it too is painted red. The actual apartment used as Jane's residence is one of those on this corner. An alley for commercial vehicles runs behind this and nearby buildings to at least Dunlevy Avenue.

Front entrance to 321 Railtown Studios. The real security/intercom system is very different to what is shown in the movie. The only paper notice tells what apartment to buzz if you want to speak to the manager.