Locations - Jane's Apartment
Jane's Apartment home - Overview - Left side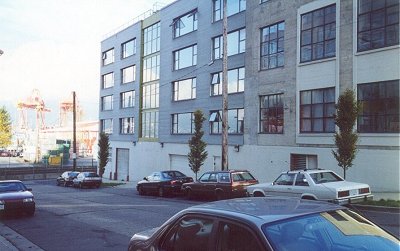 PoV mainly depicts the left side (or Gore Avenue side) of Railtown Studios. Season 4, episode 4 ("Teliko") of the X-Files television series used this street area plus what is now the garage level for the building back in 1996. At that time, this location was run-down and practically uninhabitable. Its immediate area is still far from the safest and cleanest place to live in Vancouver, but, as more and more artists take up residence in this vicinity, the area's overall standard of living is on the rise.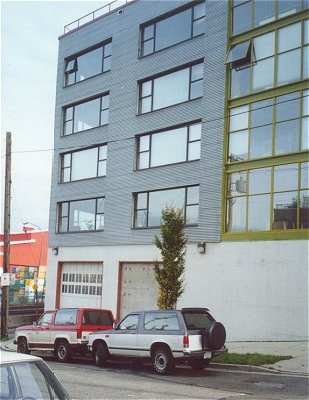 The apartment used for Jane (probably on the second floor above the garage level) extends from one of the large yellow-bordered windows to the corner of the building.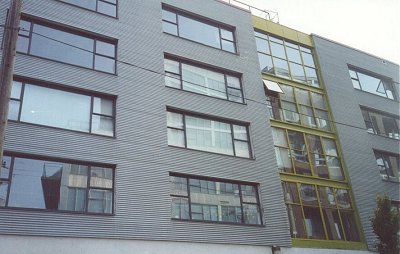 An alternative view of the above location.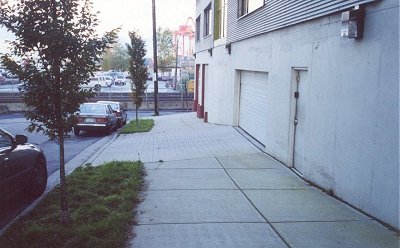 Looking down the hill at the left side of Railtown Studios. The garage door and smaller door featured in PoV can be seen in the right foreground.

Looking up the hill at the left side of Railtown Studios.