Locations - Night Chase
Night Chase home - Powell Street - Alleys - Portside Park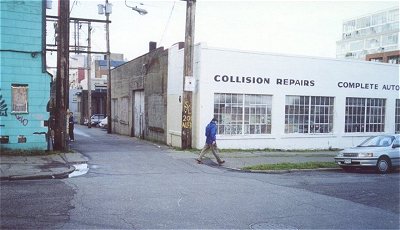 A closer look at the Gore Avenue alley from where Jane emerges near the end of the night chase in chapter 6. Frank's apartment building may be seen nearby at the top right.

As above, but looking down Gore Avenue towards Frank's apartment (at left), and Jane's apartment (at right).

Jane's "point of view" as she emerged from that alley.