Locations - Night Chase
Night Chase home - Powell Street - Alleys - Portside Park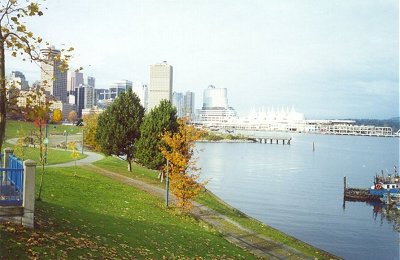 After emerging from the Gore Avenue alley so close to her home near the end of the chapter 6 night chase, Jane inexplicably decides to run out of her way into Portside Park. When she does this, she trips and falls on one of the paths you can see at the left of this photo. Vancouver's downtown may be seen in the background.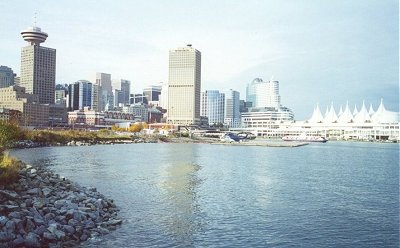 A better view of Vancouver's downtown area. From left to right, the most prominent buildings are the: Harbour Centre (with its saucer shaped observation deck/revolving restaurant) on top; Vancouver Sun/Vancouver Province building; Pan Pacific hotel; and sail-crowned Canada Place. As in the night scene that shows this view, the SeaBus (huge passenger catamaran ferry) leaves its dock near Canada Place and begins a fifteen minute journey across the Burrard Inlet towards the city of North Vancouver.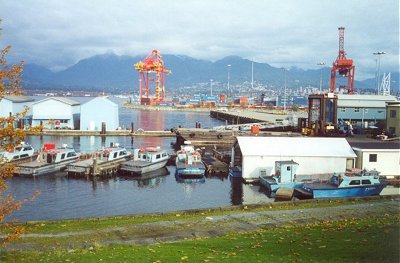 Dock area near Portside Park. In the distance, at top right and centre, you can see the docks frequently seen in the background of both main apartment buildings. Peter calls Jane from a public telephone located on the pier at the top right in chapter 8.