Locations - Special
Special home - Aerial views - Bilingualism - Chinatown -
Federico's Supper Club - Gastown - Newspapers -
Offices - Other - Police - Stanley Park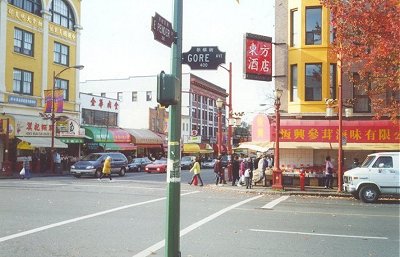 Chinatown - at the corner of East Pender Street and Gore Avenue. A few minutes walk to the right down Gore Avenue leads to the PoV apartments area. Vancouver has the second largest Chinatown in North America. Chinese influence in PoV may be seen: in writing at Sunrise Market, in Jane's parasol gift from Frank, and in the various fengshui and similar ornaments hanging in the background at locations such as the Nimble Hippo (Alibi Room) and Sunrise Market.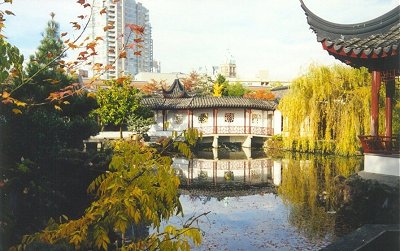 The Dr. Sun Yat-Sen public Chinese gardens. Free admission here, but you must pay to visit the more elaborate gardens next door.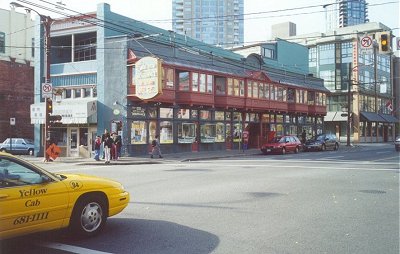 Look at the building with the very dark green side wall. This is the thinnest office building in the world (only two metres wide)! It is called the Sam Kee building and is located at the corner of West Pender and Carrall Streets. Occupants include travel agencies. The lighter green structure behind it is a separate building.