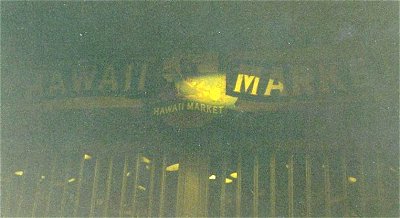 Closed souvenir shop at Honolulu Airport, Hawaii, USA. When I was there during the refuelling of my aircraft (an Air Canada 767), it was the middle of the night (so it was not sunny), but it was very warm.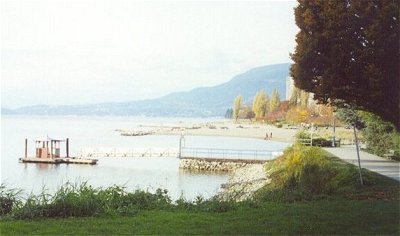 One example of a Vancouver beach. This is First Beach on English Bay, over two kilometres to the south west of the Locations map.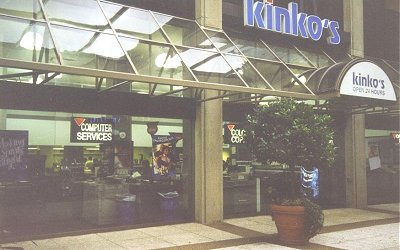 This is possibly where Jane went to photocopy her pictures of Frank in chapter 3. It is a branch of Kinko's, situated in downtown Vancouver at 789 West Pender Street, not far from my hotel. Upon seeing a screenshot I took of the relevant movie scene, Vancouver resident Adam Abrams (interviewed elsewhere on this site) identified this branch of Kinko's as being the one shown in PoV. In contrast, PoV director David Wheeler asserts that the Kinko's branch in question was actually located on Georgia Street. I am sure that the truth is that it was one branch or the other. There is certainly no public photocopying place anywhere near Railtown Studios.

Telus is the number one telecommunications company in Vancouver. Its public telephones and telephone directories are everywhere. The name and part of the logo for this company is painted or taped over in PoV. Telus has various models of public telephones - an older one shown here from Gastown is similar to those seen in chapters 5 and 8. Newer telephones with LED displays are most common in the downtown area.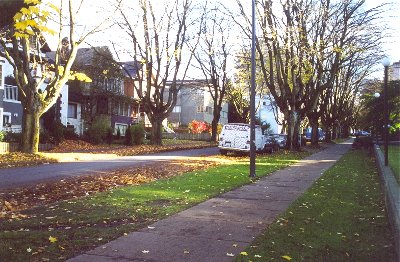 This picture was taken on or near the intersection of Broughton and Pendrell Streets in the West End, a section of Vancouver located between downtown and Stanley Park. It shows a street not far away from the location used for Peter's first telephone call to Jane in chapter 5 and for his, Mary's, and Mr. Barnes' apartments. The West End is also classic X-Files filming territory: for example, Agent Pendrell got his name from Pendrell St., and at times, Scully's apartment was shot in this area.